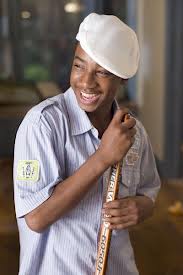 Jimi North is one of the six children adopted by Helen North. Jimi is the only child of the 18 children that is of African-American descent as he was adopted by Helen North like most of her kids. Jimi has a wild imagination, has quite the sassy mouth but never afraid to speak his mind, and can be really greedy and fast when it comes to breakfast and money. Jimi was also the one who came up with the song for cheering for Kelly at her soccer game. Jimi also has a pet hamster named Rainbow.
Ad blocker interference detected!
Wikia is a free-to-use site that makes money from advertising. We have a modified experience for viewers using ad blockers

Wikia is not accessible if you've made further modifications. Remove the custom ad blocker rule(s) and the page will load as expected.